ABOUT

2022 XT2 GX50 Lawn Tractor / XT2 Enduro Series
The XT Enduro Series™ has everyone talking. And once you experience its optimized steering and Cub Cadet® Signature Cut™, you'll want to talk about it too.  The new XT2® Enduro Series ™ delivers even higher levels of premium power, unmatched control and proven durability. Watch the XT2 product video to learn more about all the premium features packed into this newly designed series.
Bring your lawn to life today with a new Cub Cadet Lawn Tractor or Zero Turn model from Centre PowerSports & Marine in Sauk Centre, MN located between Alexandria, MN and St. Cloud, MN.
XT2 GX50 Model Highlights
A strong 24 HP Kohler® engine delivers reliable power to tackle your yard
50-in. heavy-duty fabricated AeroForce™ deck with FastAttach cutting system that has been tested and proven to deliver a best-in-class cut, meaning fewer clumps and stragglers, finer clippings and increased evenness.
AGM battery delivers reliable starting with slower discharge so you worry less about your battery going dead in the offseason.
Tuff Torq Hydrostatic transmission, no shifting, just push the pedal and go.
XT2 GX50 Features
Adjustable Cut-and-Sew Seat
A 15-inch seat with armrests and 10-degree incline and slide slope provides elite comfort for an unrivaled mowing experience.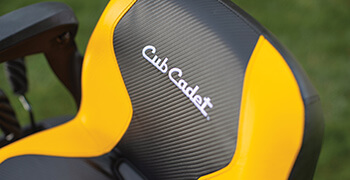 AeroForce™ Cutting Deck
XT2 Enduro Series models are equipped with a fabricated AeroForce™ deck cutting system that has been tested to deliver a best-in-class cut, with fewer clumps and finer clippings.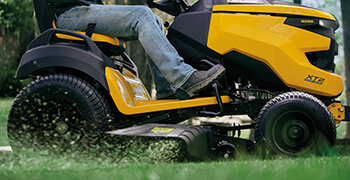 Front-End Protection
Heavy duty front-end protection with brush guard to defend your engine and hood area.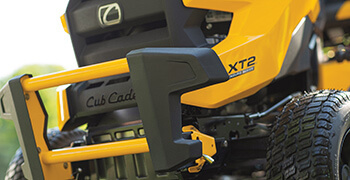 Optimized Steering
Automotive-inspired handling with an optimized steering system delivers a one-touch, 16-inch turning radius.